The very recent demolition of Hazelwood power station on Monday, May 25th was the end of an era. The 8 chimneys built in 1964 came crashing down in a controlled explosion in the Latrobe Valley in Victoria.
The site became a nuisance for residents and the local community when a bushfire spread into the coal mine and burned for 45 days. The power station was shut down in 2017.
Hazelwood Power Corporation was taken to the Supreme Court of Victoria and was fined $1.56 million for failing to prepare for the fire, thereby risking the lives of its employees and the residents of Morley town.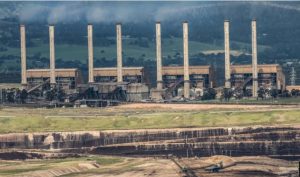 Hundreds of people viewed the demolition from far while the owner Engie also provided a live stream of the explosion. Engie is a French multinational electric utility company, operating in the production and distribution of electricity, gas, renewable energy and other energy products.
Engie plans to turn the site into a lake and give it back to the community.
This station alone was responsible for almost 14% of the carbon emissions in the state of Victoria. But Hazelwood power station also produced approximately 25% of Victoria's electricity.
This begs the question – What does the demolition of Hazelwood power station mean for Victoria's energy supply?
Roughly a quarter of the state's energy production came from this power plant.
The price of wholesale energy bumped up when the owner, Engie announced their plans to shut down Hazelwood. Experts are speculating that Australia could be looking at an increase in energy prices due to a power crisis driven by policy changes.
However, you can find reassurance in knowing that there is hope for the price hike to be short-lived. A higher supply for renewable energy is expected which will help to reduce wholesale electricity prices. This has been stated by the Australian Energy Market Commission which is the expert energy policy adviser to Australian governments.
As if Covid-19 has not already done enough damage to the lives and livelihoods of people we are likely to face more challenges post Covid-19. More unprecedented times lay ahead and while trying to cut costs and manage our money is probably going to be each individual and business's priority; it will also be our biggest challenge to achieve it wisely.
At Australian Utilities, we are committed to providing savings to businesses and communities across Australia.
With one simple step, you can start achieving your goal to save.
Contact us and let us evaluate your energy bills. We'll conduct a FREE energy comparison of your Electricity and Gas accounts against our range of available market and off-market offers and find you the lowest tariff from our panel.
We have successfully helped 8 out 10 Aussie businesses to find a better, cheaper and more efficient energy plan.
Compare, Switch and Save with Australian Utilities.
Email us on info@ozutilities.com.au
Please note: The views expressed in the article are of the writer and is not directed towards or intended to cause harm to any person, community or business.